A career in travel healthcare is one of the most rewarding ways to make a living. It may be the prime choice for someone who loves to help others and also loves to see as many corners of the globe as they possibly can. Perhaps you just like to get away from your principal residence and drive a few hours to a different location and state of mind.
Now, that all sounds pretty exciting. But don't forget — a career is still a career. You must work hard to become a successful travel therapist or any travel healthcare professional.
The truth is, a career in travel therapy (PT, OT, SLP, PTA, COTA, etc.) is like no other. You get the satisfaction of helping others doing what you love, while also seeing new places! However, there are a lot more factors you need to consider that you wouldn't have to think twice about if you were settling in one area.
You have to reach out to our recruiters to learn about open travel contracts. Then, when you know you'll be traveling to a new location, you have to figure out where you'll live. That's when a new series of questions arise; are some places more expensive? What if I have pets and need pet friendly housing? What is a housing stipend, and how do they work?
Rest assured; we've got you covered. Today we'll break down an extensive guide on everything you need to know about travel therapy housing.
Travel Therapy Careers
Traveling healthcare aims to reinvent how society deals with staffing shortages and, sometimes, downright crises. At Marvel Medical Staffing we take pride in helping different locations that need an extra set of hands, care, and expertise.
Facilities need healthcare professionals in several critical areas. Travel nursing is booming, but you can also be a travel physical therapist, physical therapist assistant, a travel occupational therapist, or even a travel speech-language pathologist.
Traveling therapists have the added benefit of meeting a more diverse group of people, patients, and therapists alike. They are consistently exposed to new ways of doing things and can care for a wide range of patients. This can help them learn to work with all types of people and advance their career as a physical therapist. They also get to experience different cities and new ways of life on a regular basis.
Company Provided Housing Vs. Choosing Your Own
It can be concerning to know you have a job but do not know how living accommodations will work. Luckily, you do have a few primary options.
Company Housing
You can opt for your Marvel Medical Staffing to select housing for you. This certainly comes with several benefits. First, you can focus your energy on preparing for travel and living in a new place rather than scouring the internet for housing and dealing with leases, landlords, and property management.
So why would anyone choose the independent housing route? Are there actual downsides to letting your employers do the work?
When Marvel Medical Staffing selects your living arrangements, options are a lot more limited and you do not qualify for a stipend. Additionally we do not offer housing services if you have a pet. If you're going to a city, we may have an agreement with a local hotel or furnished apartment complex, so be sure to ask what we have available.
Choosing Your Housing
 Your higher weekly pay goes towards housing when you decide to select your own. Many travel therapists prefer this option as the power of choice and freedom outweigh the downsides of finding a place. Hunting for your housing may also be the more lucrative option and is part of the appeal of becoming a traveling healthcare professional.
Modern resources and short-term rental companies take the stress out of finding housing. Nowadays, you can find your dream apartment with the click of a button, and it can be fully furnished if desired. You also don't have to stress over utilities and internet with short-term rental companies, as that it is typically taken care of by the landlord/owner.
The downside? If your contract abruptly ends for any reason, you are responsible for paying the amount of time left on your rental or lease.
Different Circumstances
Now that you know the pros and cons of both options, it's time to consider unique scenarios.
For example, if you're assigned a job in a thriving city full of AirBNB options, it's safe to say you could source your own home. You can opt for a housing stipend and pick your place with plenty of fully furnished options.
But let's say you're going to a more remote area, where housing options aren't plentiful. Marvel Medical Staffing may have a contract with a facility that provides housing and your recruiter can supply this information to you.

How do Stipends Work?
To understand how housing stipends work, you must assess all monetary aspects of a travel career. Most travel therapists ask themselves three questions:
Traveling healthcare professionals get stipends (free from taxes) for living expenses and housing (if they want to pick their own). This amount is factored into your weekly pay, so it can be confusing to understand at first. Keep in mind, different states and cost of living may vary.
Your contract may tell you that you're earning close to $45 an hour, and they're guaranteeing 40 hours. Great! But wait, there is more info that's puzzling you.
It says you're getting a taxable hourly rate of $20, a housing stipend of $800 per week, and a meal stipend of $500 per week. What does all of this mean? What happened to the high hourly wage?
An easy way to figure this is taking the $20 rate times hours worked which equals your taxable rate. Then your stipend is tax free, but you have to pay taxes on your hourly wages. Since the stipends are technically reimbursements, they qualify as tax-free.
Your taxable wage combines with your tax-free stipends to create your total hourly wage. You get to pay taxes on a small portion, which is ultimately better than if you were working a permanent position at a facility. Remember, tax rates vary from state to state.
There are also varying pay packages, and there isn't one set taxable wage or housing stipend for every professional. Financial incentives can also go far beyond housing and meal stipends.
As we mentioned, you get to keep whatever is left of your housing stipend if you stay somewhere cheaper than your allowance. For instance, Marvel Medical Staffing may offer you $2000 a month for housing, but you've found an amazing rental for $1200. Now you get an extra $800!
No, it's not too good to be true; you get the untaxed money for yourself!!
Lastly, with stipends, there may be some expenses that you pay for out of pocket. Knowing this, it's important to ensure you have credit cards, cash, and debit cards on hand.
When do I Qualify for a Housing Stipend as a Traveling PT?
Essentially, you qualify for a housing stipend as soon as you sign on for your first assignment.
All travel therapists are available to help with living arrangements. When you sign on, your recruiting company is immediately responsible for finding your housing or including the housing stipend in your pay package. But, you must do your homework if you're new to traveling healthcare. You'll want to do thorough housing research in the weeks leading up to your relocation.
A traveling therapist can use a handy, downloadable checklist to prepare themselves. You'll notice that finding living arrangements is, of course, one of the top priorities.
Cost of Living
Some locations have a higher cost of living than others, which many times will be taken into consideration when are presented with a pay package. Southern states like Kansas, Mississippi, Oklahoma, Alabama, and Georgia have a low cost of living. States with a higher cost of living include Hawaii, Massachusetts, California, New York, and Alaska.
Sometimes the places that you really want to see mean they are a little more expensive. Yes, some states are much cheaper, but do you want to live there? Make sure you think about this very carefully before signing a contract!
Best Resources to Find Housing:
If you've decided to take a housing stipend and do the work yourself, you should check out the following resources:
Traveling With Pets
These days, many people have dogs, cats, or other pets they simply can't bear to leave behind. At Marvel Medical Staffing we love your pets just as much as you do, however we do not offer housing services for travelers with pets. Luckily though, travel therapists can often accommodate their furry friends in the most hassle-free ways possible. But you will have to weigh all the options if you want to bring a pet along for the ride.
Pet insurance is always highly recommended especially when taking them on your adventures. The good news is many insurance companies offer pet insurance as an extension of your plan!
You may have to pay for some expenses on your own if they concern your pet, so be sure to write down a budget. This may include paying an additional cleaning deposit for living arrangements. You must also keep tabs on food, toys, and other pet accessories.
Furthermore, you must comb over the pet policies of where you're staying and whoever will be transporting you and your pal. Check with airlines about how they can accommodate traveling animals, and talk to your Marvel recruiter, landlords, or rental hosts about rules for pet owners.
Lastly, your traveling furry friend is a living creature, not just an extension of you. This means they have their own fears, preferences, and comfort levels you must consider. Ask yourself the following: 
Does your pet have a fear of travel?
Does your pet like to stay at home?
Is your pet adventurous like you?
Does your pet panic when left in confined spaces?
Does your pet panic when left alone while you're at work?
Would it be better for your pet to have a sitter since you'll be working a lot?
Logistics aside, a travel medical career should be about having a great experience. Do you have a dog that loves hiking, and you're about to take off to a beautiful, scenic location? Maybe they should come with you, just be sure to consider everything we discussed!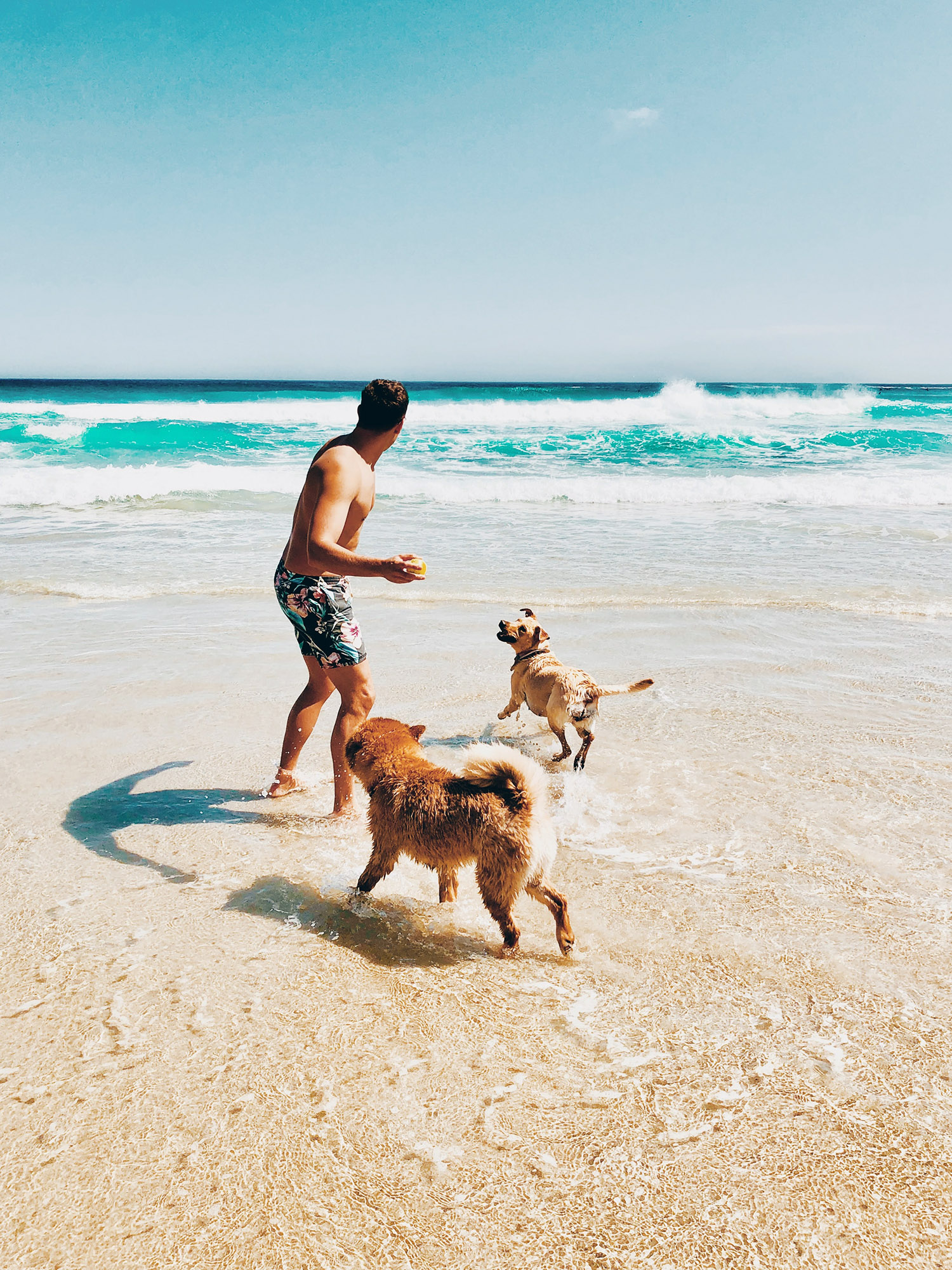 RV Living
Want to skip everything we've discussed and rely on you and you alone?
Some folks just need the great outdoors and basic amenities when embarking on a travel career. Traveling with an RV can be extremely useful for rural, scenic destinations where you know the weather will be agreeable.
If you don't have to fly, you can consider hitting the open road in a motorhome. Not only do you get to pocket the bulk of your housing stipend, but you get to see all the places between home and your assignment. 
An RV also makes it much easier to take your pet with you. You don't have to worry about pet policies for housing or forcing your snuggly friend to get on an airplane.
Other benefits of using an RV for your travel career include:
Exploring the outdoors.
Moving around as you please.
Being in total control of your living space.
But be aware of the downsides. The bathroom situation isn't ideal when you live in an RV. You also might go a little stir-crazy and intentionally spend too much time alone. And, of course, any repairs = your responsibility.
Only you can know if the motorhome life is right for you. If you're a low-maintenance, avid hiker, maybe you want to rough it for a while. But if you'd rather immerse yourself in what a new place has to offer and meet the locals, an apartment or hotel might be best.
Key Takeaway
Travel therapists get to enjoy a certain level of independence and freedom. 
But housing is one of the top priorities for every on-the-go travel therapist. You can decide to sit back and let your travel company take care of it for you or enjoy the housing stipend and take on the responsibility yourself. We feel full confidence knowing that you have your best interests at heart, whatever you decide. If you want to become part of our Marvelous Family, contact one of our recruiters today!
To learn more about travel therapy, check out additional resources from our blog page!