At Marvel Medical Staffing we take pride in being a diverse, woman owned company, and March 2023 was a significantly profound month for us! In addition to celebrating the achievements of women now and throughout history for Women's History Month, we also celebrated our newly accredited Woman Owned Business Certification, earned national recognition as one of the best staffing firms, emphasized focus on diversity, equity, and inclusion (DEI) initiatives, strategized on giving back to charities, and invested in the professional development of our employees. 
In the last quarter of 2022, we focused on realigning our core values and business strategies to drive positive, impactful change within the healthcare staffing industry and its future. Marvel Medical Staffing believes we have the moral and ethical responsibility to protect the future of healthcare for the next generation. We recognize that change can only happen when our internal business practices, well-being, and culture align with our external business practices to create a successful and cohesive organization. March 2023 was full of achievements and proves that our vision of rehumanizing healthcare staffing, both internally and externally, is succeeding!
Our Vision: We believe in rehumanizing the way healthcare staffing is done.
Our Mission: To provide healing in places where patients and facilities need support while protecting the nation's future healthcare workforce. 
The History of Women's History Month 
As a woman owned business, we couldn't be more excited that these awards and accomplishments occurred during Women's History Month! Originating back in 1978, Women's History Month started as a small local celebration in Santa Rosa, California and eventually evolved to month-long recognition in 1987. The Education Task Force of the Sonoma County Commission (California) planned and executed a "Women's History Week" celebration in 1978. The organizers selected the week of March 8 to correspond with International Women's Day. The movement spread across the country as other communities initiated their own Women's History Week celebrations in the following years. 
In 1980, an alliance of women's groups and historians—led by the National Women's History Project (now the National Women's History Alliance)—successfully advocated for the national recognition of women. In February 1980, President Jimmy Carter issued the first Presidential Proclamation declaring the week of March 8th as National Women's History Week. The fight for female recognition didn't stop there! Finally, in 1987, Congress passed Pub. L. 100-9, which officially proclaimed March as Women's History Month. Now, every March the current president issues a Presidential Proclamation declaring the month as Women's History Month and recognizes the contributions that women have had and continue to have in society. Now, 33 years later, Marvel Medical Staffing is becoming a part of this history today! 
We Kicked Off Women's History Month with a BANG
Being a woman owned business is something we are extremely proud of, so as you can imagine, we celebrated Women's History Month 2023 and the contributions of women in society all month long. On March 1st we kicked off the historic month by announcing that Marvel Medical Staffing officially obtained our Women's Business Enterprise (WBE) Certification! The Women's Business Enterprise National Council (WBENC) is the most widely recognized and respected national council for women-owned businesses in the United States. This certification nationally validates that Marvel Medical Staffing is at least 51 percent owned, controlled, operated, and/or managed by a woman or women. The WBENC is a fantastic network that supports DEI by promoting opportunities to close discriminatory gaps and influencing business behaviors/cultures to enact diverse practices. We are committed to the promotion and incorporation of diversity, equity, and inclusion for all, both internally and externally. 
A note from Founder and CEO, Candace Clow
"Gloria Steinem once said, 'A feminist is anyone who recognizes the equality and full humanity of women and men.' This certification not only represents the continued movement for women, but also for all of humanity, and embodies a core value at Marvel Medical Staffing, which is equity. When I sat down to define what equity meant to our organization, I felt it was best defined as a performance enabler of innovation, inclusion, and change."
"Our workplace is a representation of the world around us. My commitment and duty as the Founder and CEO is to utilize my leadership platform to create impact and change while supporting all employees regardless of background or beliefs. It's imperative we do not hide the history of inequity but rather educate future generations on the truth of the past and commit towards changing the future."
SIA's Best Staffing Firms to Work For!
Another big win for Marvel Medical Staffing last month! On March 8th we received notice that the Staffing Industry Analysts (SIA) named Marvel Medical Staffing as one of Best Staffing Firms to Work For in the 50 – 200 employees category. This year SIA reached a record of 450 different firms that were interested in participating in the program. Internal employees at each firm were asked to complete an online survey that measured key workplace characteristics like engagement, teamwork, trust, DEI, leader effectiveness, compensation, benefits, and much more. The internal culture at Marvel Medical Staffing is employee focused with emphasis on physical/mental wellness and support. We wouldn't be where we are today without the hard work and dedication of every single one of our MARVELous employees.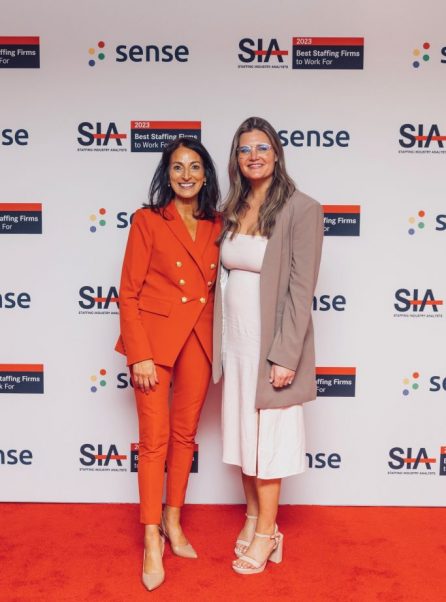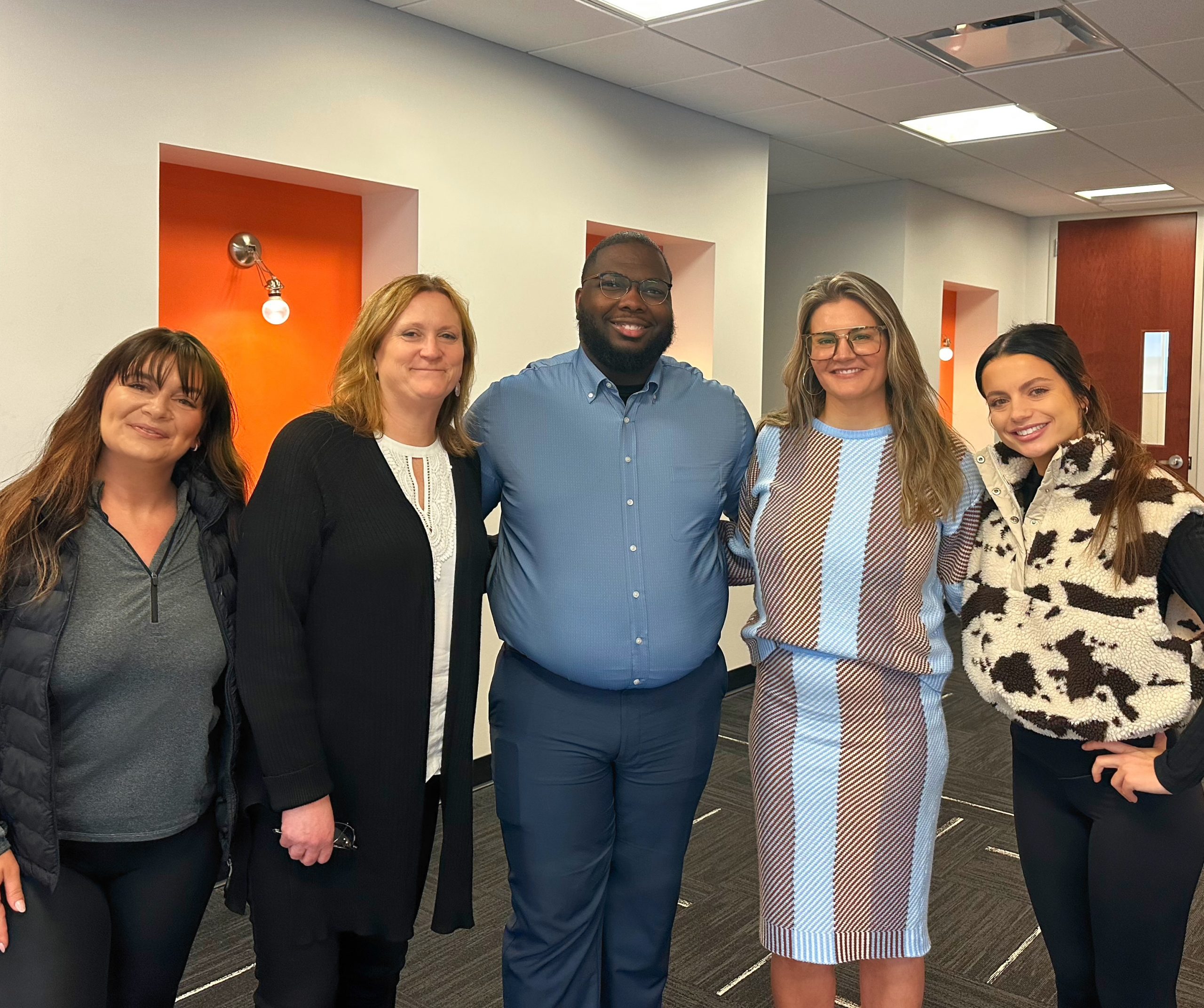 Ongoing Focus on DEI Initiatives
Through innovation, connection, development, and support we're focused on building a community internally and externally empowered to achieve its full potential of well-being for all! On March 14th, 2023, Dell Nared Jr. from The Greater Omaha Chamber came to Marvel Medical Staffing's headquarters to discuss the impact and necessity of diversity, equity, and inclusion. It is vital for companies to continue to analyze their efforts and ensure their culture is uplifting for current and potential new employees within the organization, as well as externally.  
With that in mind, in March our executive team decided to officially recognize Juneteenth and what it represents as a paid holiday for all employees! We are always looking for ways to celebrate, recognize, and participate in DEI within our local community. So, on March 31st we invited the Deputy Chief of Staff for DEI for the city Omaha, Keith Station, to visit Marvel Medical Staffing to discuss strategies and actions on how we can get even more involved in our local community.  
Marvel Medical Staffing Believes in Charity and Giving Back 
In June 2022, we started an incredible volunteer program and charity initiative with the goal of making a significant impact within our community. The concept behind the Marvel Movement is simple: on a monthly rotation each division chooses a charity that they feel passionate about participating in, volunteering, or fundraising. Last year we gave back to 7 different charities including Foster Care Closet, Scatter Joy Acres, Project Harmony, Dreamweaver, Project Pink'd, Alzheimer Association, and Omaha Girls Rock. In 2023, we don't plan on slowing down! This year we have already partnered with Youth Emergency Services and plan on working with other charities throughout 2023 such as the Make a Wish Foundation, Habitat for Humanity, Madonna Rehab, and more.  
We have been so incredibly inspired by working with our travel healthcare professionals who selflessly give so much of themselves to their patients, their families, and their facilities every single day. That is why we are taking steps to be present and give back to the communities around us and those in need, just like our healthcare professionals. We will continue to invest in our employees and healthcare travelers while simultaneously reinvesting in our surroundings and giving back to others. 

We Encourage Professional Development for All
We believe that all employees, regardless of job status or title, should have access to professional growth and learning opportunities. On March 24th we invested in the professional development of our team by randomly selecting 10 of our professionals who voiced interest in attending The Omaha Greater Chamber's Young Professionals Summit, giving the whole Marvel Community an opportunity to sharpen their skillset at any level of our organization. Known as one of the largest youth leadership conferences in the nation, the YP Summit offered an extensive list of professional and personal growth and learning opportunities such as keynote speakers, break-out sessions, seminars, pop-up activities, and so much more! Fueling an environment where our team members feel valued and empowered to create change, share their ideas, and execute opportunities rather than being on the sidelines is something we truly believe in and support. 
"Succession planning doesn't just start with our leaders; it develops when you start investing in the entire organization." – Candace Clow, Founder & CEO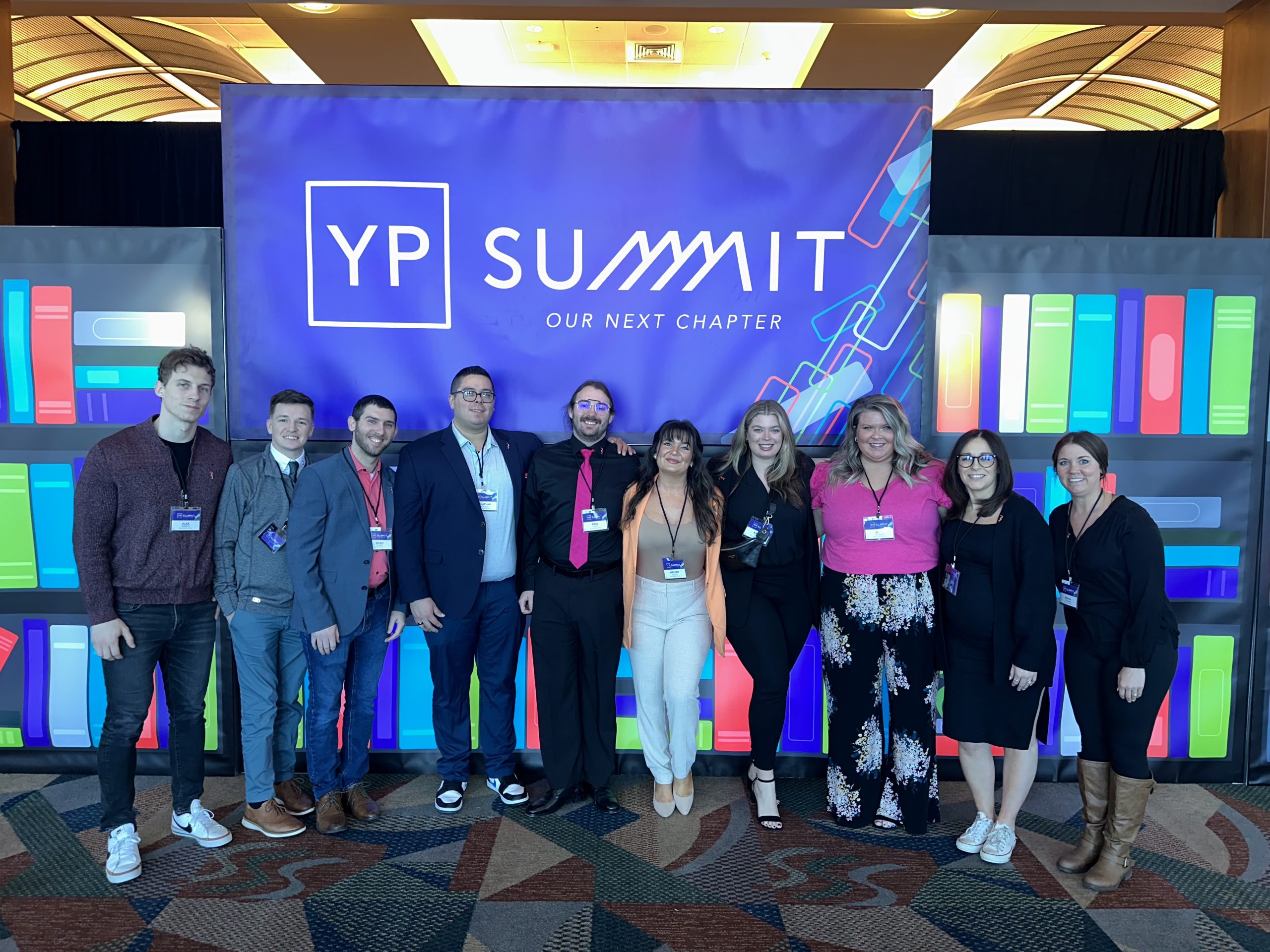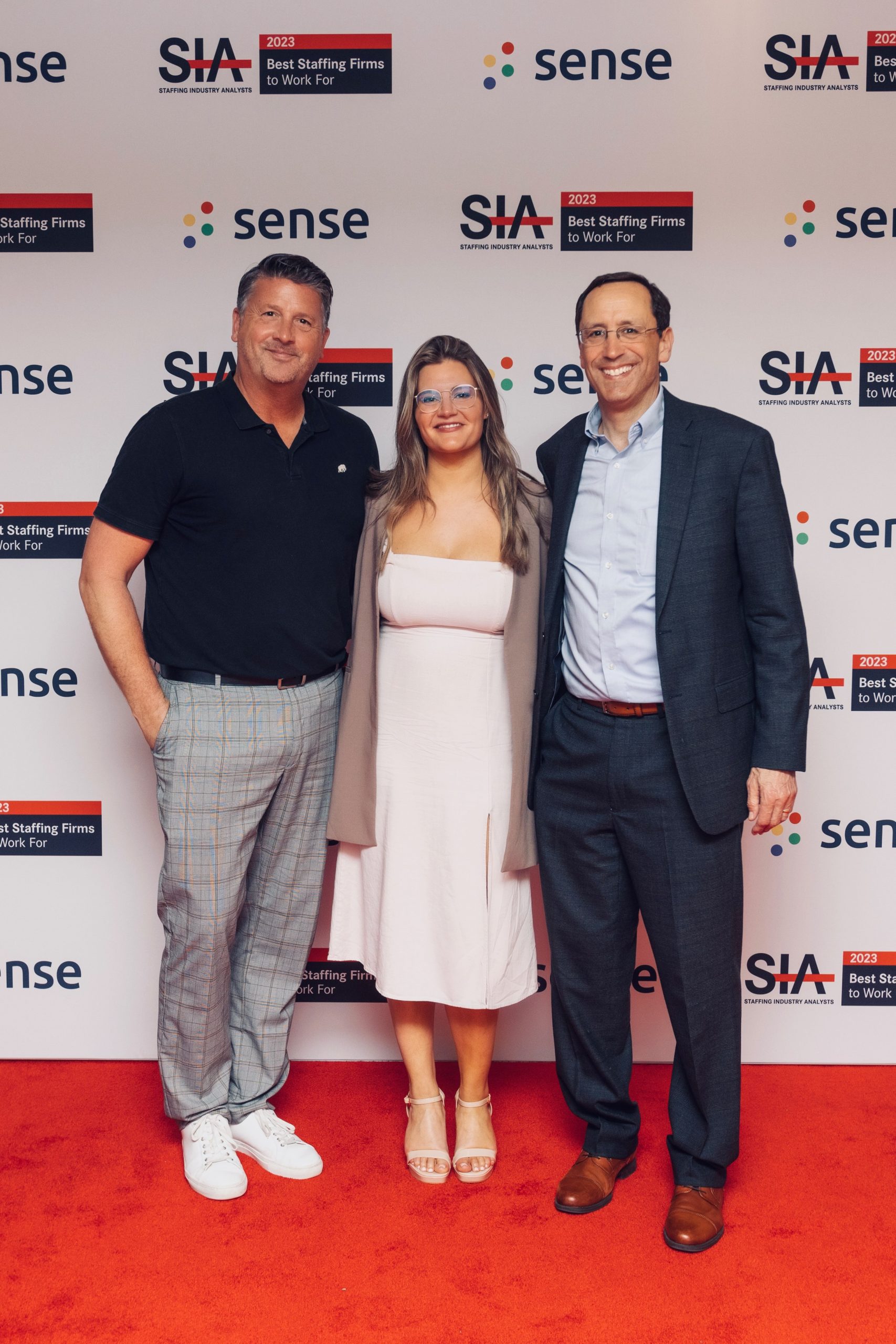 Other Recognitions, Awards, and Achievements 
In January 2023 Great Recruiters announced we had been awarded as one of the

Top-Rated Healthcare Staffing Firms

in the second half of 2022! 

 

In February 2023 we attended our first major healthcare conference: The American Physical Therapy Association's (

APTA

) Combined Sections Meeting in San Diego, CA.

 

On March 29

th

our Business Development team's proposal for a Healthcare Staffing/Sourcing Master Group Contract was accepted! This is a 2-year agreement consisting of 4,300 organizations within 33 states, meaning Marvel Medical Staffing will be able to support and supply even more facilities with healthcare professionals where patient care is needed most.

 

On June 8

th

, 2023, Candace will be a panelist for the Women's Athlete & Leadership Panel discussion hosted by Union Omaha and their partners at

SheMate

.

 

Later this year

Bellevue University

will be hosting its annual women's volleyball tournament and naming it the "Marvel Classic" to celebrate Candace as an alumnus. 

 
Meet Candace Clow – Our Founder and CEO
Candace grew up in a rural Nebraska town and went on to be a First Team All American at Bellevue University as a member of the women's volleyball team. As a student athlete, character, responsibility, and integrity were values that were expected not just on the court, but also off. After graduating she was ready to take on a career and quickly gained professional experience in human resources, leadership development, talent acquisition, health & safety, recruitment, and sales. She took the leap into a new career field in 2016 after being recruited into medical staffing. Candace quickly learned the ins and outs of medical staffing, fell in love with the industry, and was determined to create change for the future of healthcare.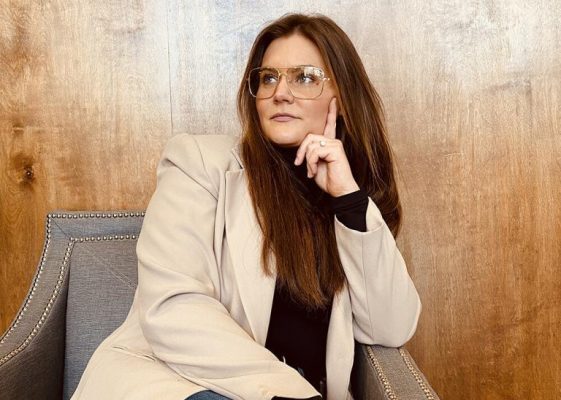 Why did you start Marvel?
"Easy, it was about the people and the impact we make together. I worked for large and small organizations, giving me a variety of life and career experiences. Some were paramount to my growth, while others were detrimental. It was eye opening, especially as a young, female professional to really identify what type of company I wanted to work for and represent. That is why I am so passionate about the culture we're cultivating; a community within our organization. I was not an entrepreneur by any means, but my spouse pushed me out of my comfort zone. I will forever be grateful for him empowering me as a woman to chase this dream.  
Healthcare staffing has changed dramatically over the years, I felt extremely passionate about customer service, and how we interact with our healthcare professionals and clients. We directly impact patient care, so we have a moral and ethical responsibility to work in alignment with our clients and professionals. Holding ourselves to an elevated level of accountability, adding in additional layers of leadership, and investing in training and development are important values to our organization. I wanted Marvel to be a place where the team feels not just their professional growth is expanding, but also their personal. Being a leader, I wanted to inspire others to love and grow together. I also wanted to show my family, especially my children, that not only can I have a career, but I can be their mother and inspire them to chase anything they believe in!" 
It's Just the Beginning
Marvel Medical Staffing is committed to rehumanizing the way healthcare staffing is done and protecting the healthcare industry for future generations. We truly believe that when time and resources are invested in developing your internal practices, you begin to see the growth and accomplishments you strive for. Our strong work environment directly impacts and enhances our business' success. Being inspired by our employees and traveling healthcare professionals has pushed us to do better and be better. We are proud of our accomplishments and awards this past month and look forward to continuing the alignment of our internal and external values and goals.