Effectively Market Yourself as a Traveling Healthcare Professional
In the wake of the COVID-19 pandemic, the demand for healthcare workers has increased dramatically — and it's expected to increase by 13 percent by the year 2031.
Travel healthcare workers (travel nurse, travel radiologist, travel PT, etc.) are in exceptionally high demand right now, due to rising vacancies in hospitals and clinics countrywide. Not only does this allow you to travel from place to place with great benefits, it also means you're making a big impact where it's needed most!
Despite the growing demand for traveling healthcare professionals, you still need to market yourself appropriately to land your desired job. If you're unsure how to do this, you've come to the right place. Below, Marvel Medical Staffing has outlined some tried and true tips to help you land the travel assignment you want.
These tips include:
Creating a Skills Checklist
Drafting a Strong Resume
Promoting Yourself on Social Media
Building a Healthcare Professional Network
Working with a Great Recruiter
Preparing for Job Interviews
1. Create your dream job checklist
The first step to landing the travel nurse, CNA, or CT Tech assignment you want is determining your ideal position. To do this, we recommend creating a dream job checklist.
When brainstorming the kind of travel medical job you want, don't stop at "travel therapy job" or "travel RN job." Be more specific. Here are some questions you might need to ask to determine your dream job:
These tips include:
Creating a Skills Checklist
Drafting a Strong Resume
Promoting Yourself on Social Media
Building a Healthcare Professional Network
Working with a Great Recruiter
Preparing for Job Interviews
Once you've defined your dream travel job or any other travel healthcare job, your next step is to rank the items on your checklist in order of importance. Which items are absolute musts, and which ones are just nice-to-haves?
There's no guarantee you'll find a job opening that checks every single box for you. However, when you get specific about what you want and don't want, it'll be easier for you and your recruiter to prioritize your list of travel assignment options and apply to the most relevant and enticing ones.
2. Create Your Skills Checklist
After you've identified your dream travel job, your next task is to conduct a self-assessment.
You must be honest with yourself about your strengths and weaknesses as a healthcare professional. This checklist, provided by Marvel Medical Staffing, will help you clarify what you bring to the table and enables you to decide what to highlight when drafting your resume (more on that in the next section).
Strengths
Your strengths are the specific skills and traits you possess that help you stand out as a travel nurse, travel radiologist, travel respiratory therapist, etc.
What can you do better than others in your field? How have you used these strengths to provide your patients with a higher level of care? How do they make you an asset to a hospital or healthcare clinic?  
Make a list of your strengths. Then, think about what you've done to enhance these strengths and continue developing your skills as a medical professional. You'll use this list later when drafting a resume, writing a cover letter, and marketing yourself online as a travel healthcare worker.
Weaknesses
In addition to clarifying your strengths, you must also consider your weaknesses. Identify the areas in which you have room for improvement. Don't worry, we all have weaknesses! Understanding our weaknesses just allows us for more room to grow.
Maybe you're a recent therapy graduate lacking on-the-job experience or your missing certifications that other medical professionals within your specialty typically have. That's ok! This will help you see where you can plan to make improvements to make yourself more hirable.  
You don't need to disclose your weaknesses in your resume directly. However, you might want to talk about what you're doing to improve, such as taking classes, shadowing others, etc.
Growth opportunities
Once you've identified your weaknesses, start thinking about what you can do to get better at your job's challenging aspects. Where do your growth opportunities exist? 
Can you register for some additional classes specified for a CNA, RN, OT, etc.? Can you talk to someone who's worked in the field for a while and ask for their advice? Can you extend your current contract to have more time to practice a particular skill? 
Identifying opportunities to grow (and then taking advantage of them) helps you to develop yourself as a travel healthcare worker. It also shows future employers that you're committed to your professional development and want to provide the best care to your patients.
Now that you've evaluated yourself and identified your strengths, weaknesses, opportunities, and threats, it's time to start enhancing (or updating) your resume.
Here are some tips to help you create an enticing resume that highlights all the skills you bring to the table as a travel healthcare worker:
Format it properly
The average employer spends just 6-7 seconds scanning a resume.
To ensure the person reading your resume notices the most relevant information, you must format the document correctly. Keep it short and straightforward with strong verbiage. Use clear headings and bullet points to make it more scannable, too.
Put important information at the top
The most important information (name, contact details, professional titles like RN or OT) should be at the top of the resume. Don't make the hiring manager search for it. Tailor your resume and cover letter to each job ad, too. For example, if the ad lists particular skills the employer is looking for, highlight those skills in your resume. 
Add licenses, certifications, and training courses
After sharing your contact information and professional titles (LTC RN, Surg/tech, Rad tech), move on and list the specific licenses and certifications you've earned with details about them. Each license and certificate should include the license/certification number, the organization that granted the license/certification, and each document's expiration date.
Highlight your education
Next, share your education. List the types of degrees you've earned, the full name of the institution where you received them, and the dates you attended. Include any specialty or concentrated classes that appeal specifically to the job you are applying for.
Include work experience
Follow up with your work experience. Where have you worked? How long did you work there? What did you do? How did your work impact the operational flow?  
Include specific details about the clinic or hospital you worked at like the unit's specialty, the number of beds, and the nurse-to-patient ratio. If you floated to other units, clarify which ones and what you did there as well.
Share special skills and "extras"
Finish up with your unique skills and any "extras" that make you a more valuable healthcare worker.
For example, being bilingual is a massive asset among healthcare professionals. If you speak another language, include that information on your resume.
If you've received any special awards, note them on your resume. Share volunteering experiences or published research you've participated in, too. 
4. Promote yourself on social media
These days, social media plays a significant role in your job search. After all, 67 percent of employers report using social media to research potential candidates. The way you digitally present yourself matters. Here are some tips to help you improve your online image.
Create profiles on key platforms
You don't need to use every single social media platform. However, you should establish a presence on key ones like Facebook, Instagram, and especially LinkedIn. You don't have to create all-new profiles, but you should scan your existing ones and evaluate them for professionalism. Write a bio for each profile that includes your name and professional titles. You can also share that you're a travel RN, travel therapist, travel CNA, etc.
Engage in relevant conversations
If you're not particularly active on social media, you might want to engage more often with content that is relevant to your specialty, especially on professional platforms like LinkedIn. You can find so many Facebook pages in regards to travel nursing, travel physical therapy, travel radiology, and all other fields of the healthcare profession.
Join in on healthcare-related conversations and share your expertise/insights as a healthcare worker. Actions like these add credibility, enhance your professional brand, and help you stand out.
If you have a solid medical professional network, you can market yourself better as a traveling nurse, radiologist, physical therapist, etc. As you travel from one assignment to the next you meet more and more friends in the traveling healthcare field. Thanks to social media, it's easier than ever to build your network. Whether you're networking online or in person, these tips can help!
Join professional associations
Consider joining professional nursing associations, such as the American Travel Health Nurses Association or the American Association for Respiratory Care. These organizations regularly, along with Marvel Medical Staffing, host networking events and offer mentorship programs to help you expand your skills. Being part of associations like these can also increase your credibility.
Attend conferences
As a member of travel nursing or therapist organizations, you'll likely have opportunities to attend conferences with other people in your field. These events are excellent places to network and learn about jobs that wouldn't have been on your radar otherwise. Our Marvel Medical Staffing recruiters can keep you up to date on upcoming conferences and seminars.
Join social media groups
Don't underestimate the value of social media groups, either. There are lots of Facebook and LinkedIn groups geared toward travel healthcare experts. Search for and join a few that interest you, then participate in them regularly. Being an engaged member will help you make more connections and see better results.
6. Work with the Right Recruiter
If you're struggling to find job openings in your desired field, or if you just need some extra assistance landing your dream travel job, consider working with a recruiter. At Marvel Medical Staff we will help you find job openings nationwide for all kinds of medical professionals including RN, CNA, LPN, OT and many more. 
Don't hesitate to apply when you learn of suitable job openings, either from your Marvel recruiter or through your own research. Read the application requirements carefully to ensure you don't miss any critical steps.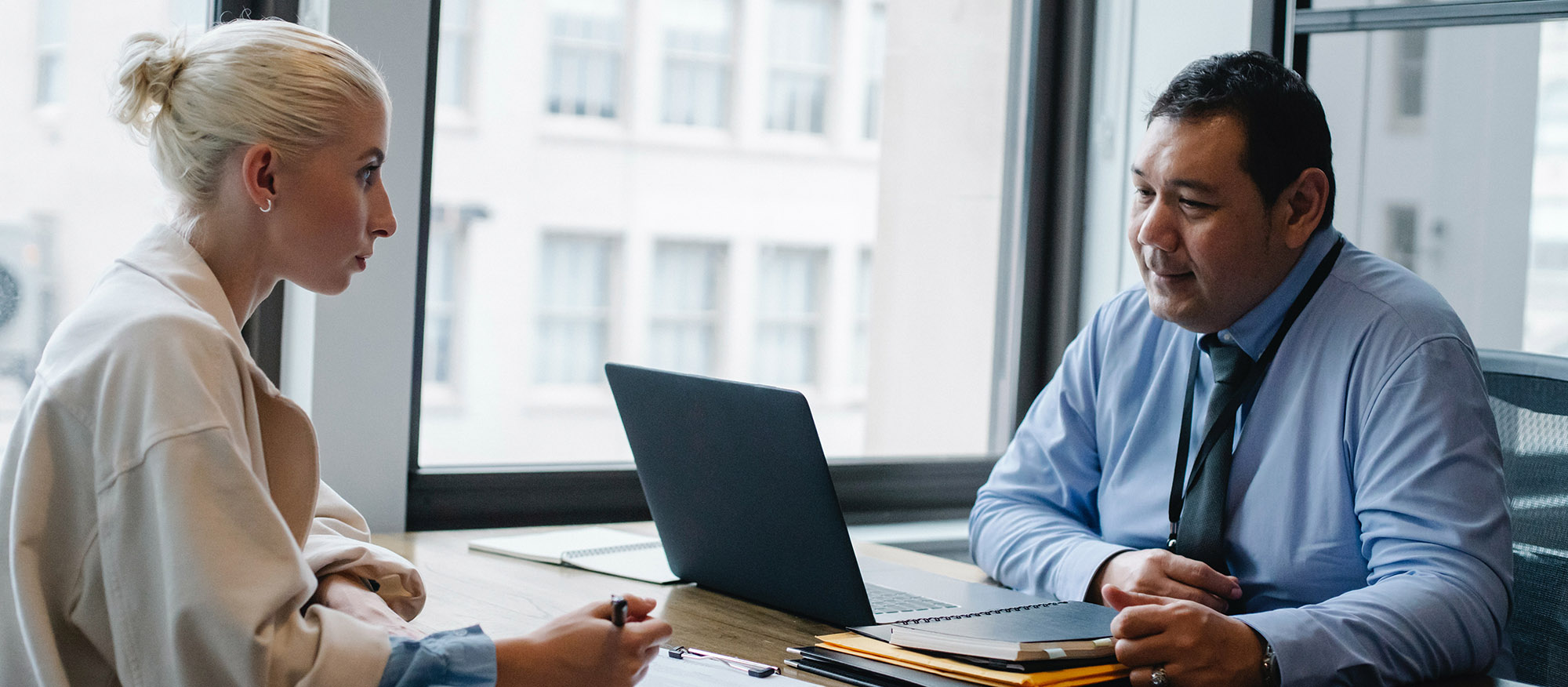 7. Prepare for and nail job interviews
You and your Marvel Medical Staffing recruiter likely start hearing back from potential employers shortly after you send applications and resumes. If you're nervous about nailing interviews, keep the following tips in mind:
Set up a professional interview environment
Many travel job interviews take place remotely. Make sure you have a clean, non-distracting space with a good internet connection for all your interviews.
Research the company
Look through the hospital or clinic's website to learn about its history, values, and mission.
You have a greater chance of landing the job if you research the company first. Taking the time to do this shows that you genuinely want to be hired for this job and care about making a good impression.
Prepare your elevator pitch for your phone interview
Most travel nursing interviews start with the interviewer asking you to tell them a bit about yourself. Prepare a quick introduction or elevator pitch so you can answer this question briefly (while still including relevant details).
Practice answers to FAQs
Some frequently asked travel healthcare worker questions include:
What makes you a good candidate for this job?
What are your strengths as a nurse/therapist/CNA?
How do you stay up to date on the latest developments in your field?
Prepare answers to these common questions to feel more confident during the interview.
Ask relevant questions
Finally, end the interview with relevant questions of your own. Ask about the environment at the hospital or clinic or about travel workers' insurance options.
Asking questions shows an interest in the job and helps you stand out to the interviewer.
Land Your Dream Travel Healthcare Job Today
Whether you want to be a travel RN or find a job in the travel radiology field, the information in this guide will help you. Use these tips to improve your healthcare resume, build an impressive online profile, and nail every travel assignment interview. 
If you need more help finding openings for travel healthcare positions, we've got you covered at Marvel Medical Staff. Start searching for your perfect match today.