August 26th is National Women's Equality Day!  As you know, Marvel is Women Owned, and this day is very important to us!
The United States Congress passed the 19th Amendment to the Constitution granting women full and equal voting rights on August 26th, 1920.
Every year on August 26, we commemorate this right with National Women's Equality Day. National Women's Equality Day also celebrates all women and their achievements.
Here are a few of the most influential women in nursing throughout the decades!

Clara Barton | 1821 – 1912
Born in 1821 in North Oxford, MA, Clara Barton was the founder of the American Red Cross and National First Aid Society!  Clara was also an engaged activist, supporting many of the rights and privileges we take for granted today.  In the mid-1800s, she was responsible for pushing the public school movement forward, eventually establishing and teaching at free schools.  Barton was also in support of the Black Civil Rights and Women's Rights Movement, working closely with Frederick Douglas and Susan B. Anthony.
She was also a highly skilled Union nurse during the Civil War, treating the wounded Union soldiers at Cedar Mountain, Chantilly, Fredericksburg, and many other locations – eventually leading to her being appointed as the Superintendent of Nurses for the Army of James.  After the war, Clara went to work leading the War Department's efforts in marking Union Graves in Georgia.
Clara retired at age 83 and spent the remainder of her years in a dormitory for Red Cross volunteers.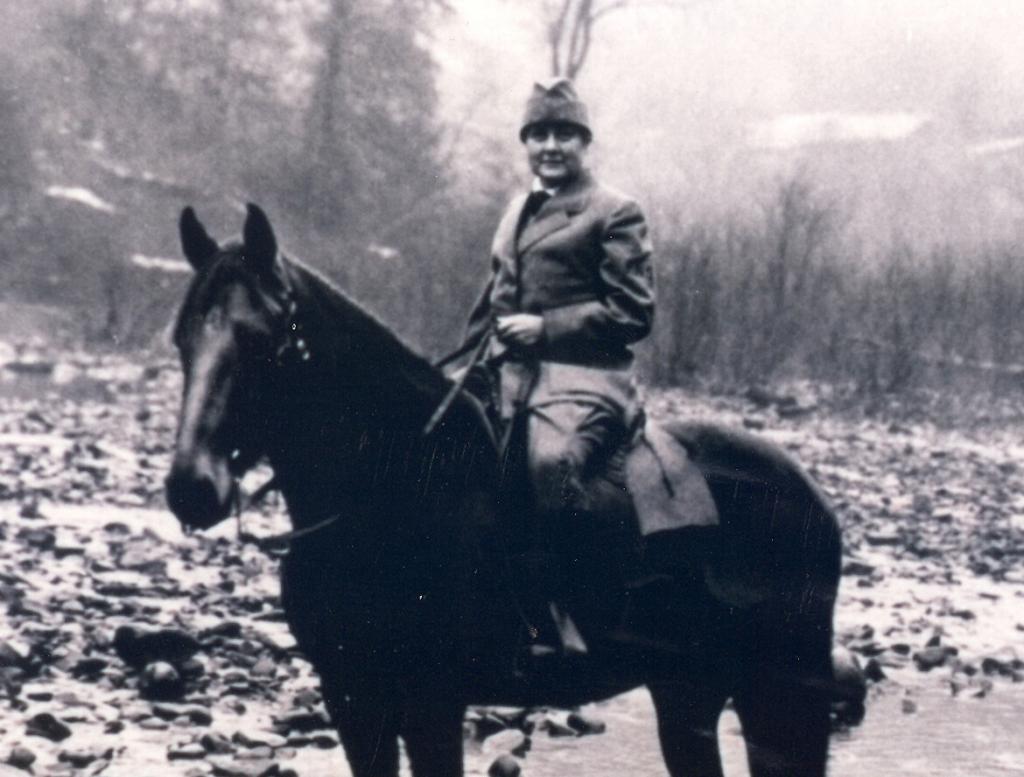 Mary Breckinridge | 1881 – 1965
Mary Carson Breckinridge was an American nurse midwife and the founder of the Frontier Nursing Service, which provided comprehensive family medical care to the rural mountain areas of Kentucky. FNS served remote and impoverished areas off the road and rail system but accessible by horseback.
The Frontier Nursing Service (FNS) was established in 1925 as a private charitable organization serving an area of about 700 square miles in southeastern Kentucky. Through her influential connections and speaking engagements, Breckinridge raised over $6 million dollars to support the organization.
Breckinridge received the Medaille Reconnaissance Francaise for organizing a visiting nurse association while working with the American Committee for Devastated France.  In 1952 she was named Kentuckian of the Year by the Kentucky Press Association. In 1995 she was inducted into the National Women's Hall of Fame.

Hazel Winifred Johnson-Brown | 1927 – 2011
Hazel Winifred Johnson-Brown was a nurse and educator who served in the United States Army from 1955 to 1983. In 1979, she became the first Black female general in the United States Army and the first Black chief of the United States Army Nurse Corps. She was also the Director of the Walter Reed Army Institute of Nursing. 
Hazel Winifred Johnson was born on October 10, 1927, in West Chester, Pennsylvania. As a child, Johnson attended East Whiteland Elementary School with her siblings. She later attended Tredyffrin-Easttown Junior Senior High School, where she was considered an exceptional student. At the age of 12, Johnson wanted to become a nurse.  Johnson applied and was denied admission to West Chester School of Nursing for being black. She then moved to New York City to attend the Harlem Hospital School of Nursing in 1947. Johnson's nursing career started at the Harlem Hospital emergency ward as a beginning-level staff nurse.
Hazel Johnson-Brown enlisted in the military in 1955.  She was an incredibly talented surgeon who took assignments across the world, including Asia, training nurses on their way to Vietnam. Twenty fours years later she made history when she was promoted to Brigadier General, and took charge of 7,000 nurses in the Army Nurse Corps. Hazel Johnson-Brown was the first black woman to hold the post!